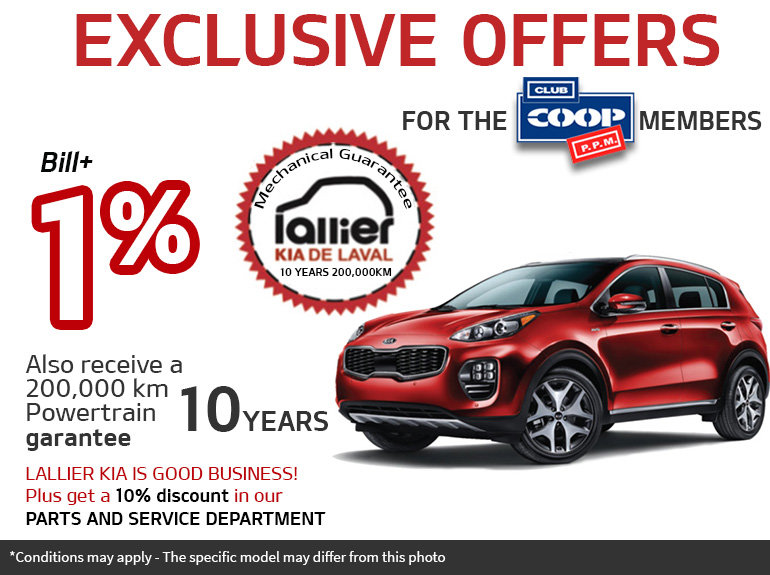 For a limited time only, experience exclusive offers for Club Coop P.P.M. members! Only at Lallier Kia de Laval.
Bill + 1% offered exclusively to Club Coop members.
Plus, receive a 200,000km powertrain warranty AND a 10% discount in our parts and service department.
What are you waiting for? Get this great offer before it's too late.