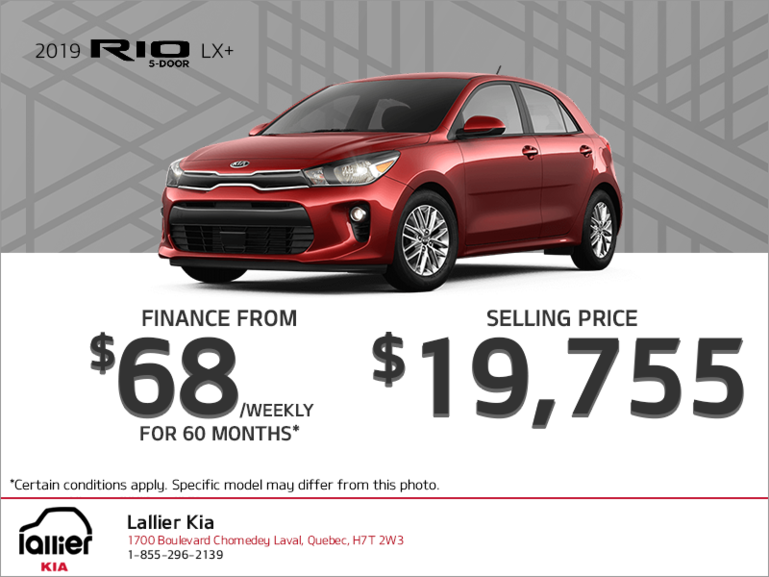 Finance the 2019 Kia Rio 5-Door LX+ starting from $68 weekly at 0% for 60 months with $2,205 down.
Or get it for the selling price of $19,755.
Plus, save 40¢/L on up to 500L for 4 months on select models!
Certain conditions apply. This offer is valid until September 3rd, 2019.